Satellite Lube Room -
When your lubricants are subject to remote or extreme conditions and interior space is limited, OilSafe's Satellite Lube Room offers a stand-alone system with placement flexibility and state-of-the-art features. This convenient storage protects the lubricants quality and lifespan by reducing handling errors and controlling its environment.
Available sizes - 20' and 40'.
specifications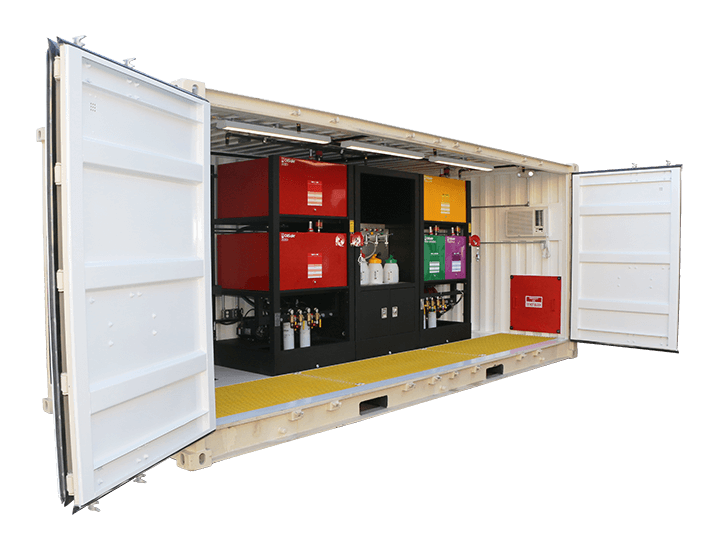 Product

Satellite Lube Room

OilSafe Product Type

Bulk Storage & Dispensing