Whitmore® FSL - Flange Stick Lubricant
During normal rolling, FSL - Flange Stick Lubricant transfers from the wheel flange to the gauge face/corner and lubricates both surfaces. It reduces the coefficient of friction to as low as 0.10. The result is a substantial reduction in wear on the gauge face, gauge corner, and the wheel flange. Usage FSL - Flange Stick Lubricant can be utilized alone or on a dual bracket with the TSFM - Tread Stick Friction Modifier. The products are typically applied with spring-loaded applicators that prevent cross-contamination.
Standard consumption is approximately 1 inch (25mm) per 1500 miles (2400km).
specifications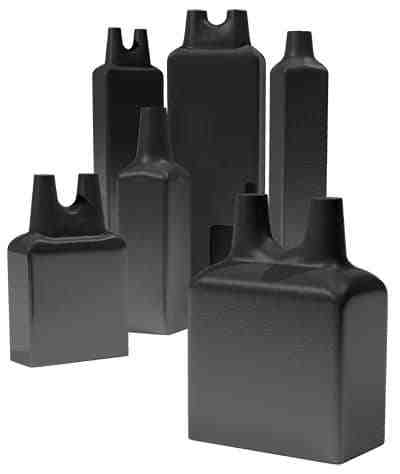 Product

Whitmore® FSL - Flange Stick Lubricant