Clear Body Grease Gun Tube
Clear Body Tubes are available as spare parts or for converting your existing grease gun. Fits most common styles. Match the color-coded grease gun to an OilSafe color-coded Grease Fitting Protector and ensure the right grease is applied to the right equipment.
Clear body grease gun tubes are available in 10 colors or "Custom" with no color identification.
(Clear Body Tubes with color identification enable accurate identification of a lubricant by providing visibility of the installed cartridge or the grease level if bulk filled.)

Weight: .8 lbs
specifications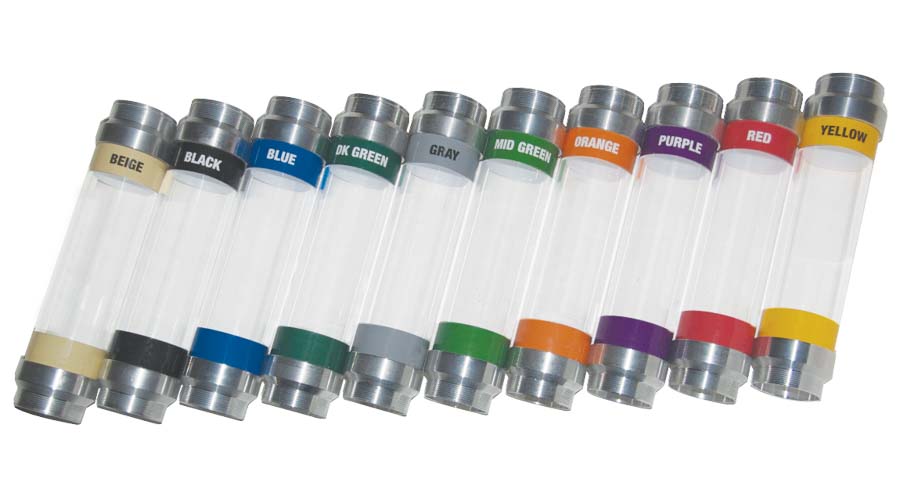 Product

Clear Body Grease Gun Tube

OilSafe Product Type

Grease Gun Accessories
PART #
332200 - Beige
332201 - Black
332202 - Blue
332203 - Dark Green
332204 - Gray
332205 - Mid Green
332206 - Orange
332207 - Purple
332208 - Red
332209 - Yellow
332011 - Custom